NETGEAR CG3000 V2
---

Buy now
Search in NETGEAR CG3000 V2
View Wi-Fi Hotspot password
If you've changed and lost the password for your modem's Wi-Fi Hotspot, it can be found in the modem settings menu. Remember, you need to establish a connection to the modem settings menu before you can use this function.
List view
View Wi-Fi Hotspot password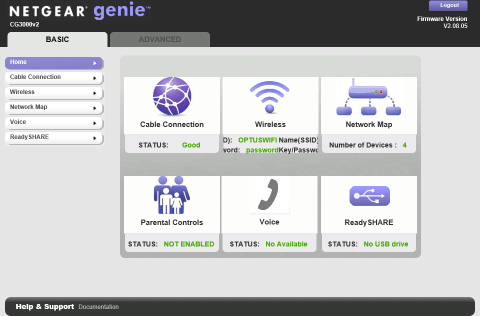 The password is displayed in
the field next to "Passphrase"
.